What do cider makers do in winter?
Spring is just around the corner! This was finally a true winter in the Baltics, with loads of snow, low temperatures and even blizzards. For some of us this is time for enjoyment: skiing, skating and other outdoor activities. Others would rather hide under blankets and "hibernate".

Apple trees also lied under a thick snow cover. The cider is pressed and quietly fermenting. And the cider makers? We might imagine them sitting cozily with a mug of mulled cider warming up their hands, watching the air locks bubbling while carbon dioxide is being released during the slow fermentation process. We have asked two cider makers from Latvia and Estonia to tell us about what they do during those cold winter months.
Preparing for the new season
Janis Matvejs from Abuls cider mill in Smiltene, North-East Latvia, acknowledges that after the New Year, a quiet period sets in and compares his cider sales with ice cream sales, the hottest season being in the middle of summer. But he knows that March will bring the first warm sunshine and people will be longing for something fresh, like a crisp green salad leaf, or a refreshing cider. Nevertheless, during winter months in the cellar the cider maker needs to look after the new ciders in fermentation, sometimes they need racking and are transferred into a different vat, some can already be filtered.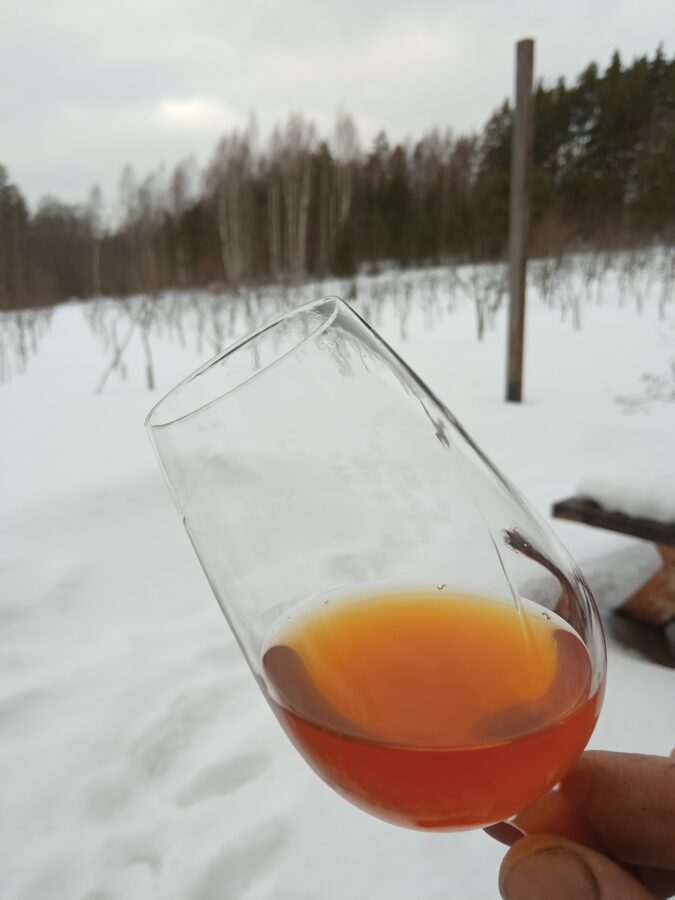 A new blend to come, Abuls, Latvia
"One of the most exciting and creative parts of my work is blending." Janis says, "It is a process during which cider from all vats is being combined in different ways, taking into consideration the taste, aroma and other properties of the cider. The goal of this is to get the best cider and imagine new styles of ciders. It is important to have a 'good nose' to do this, so it is always great to have somebody else around to taste the different samples."
Karmo Haas, the owner of Tori cidery in Jõesuu, Pärnu County, Western Estonia, also says that winter cannot really be considered as holiday time in the cider mill, with his wife Veranika they are busy preparing for the new season. Ciders and wine have been fermented by now and ready for blending.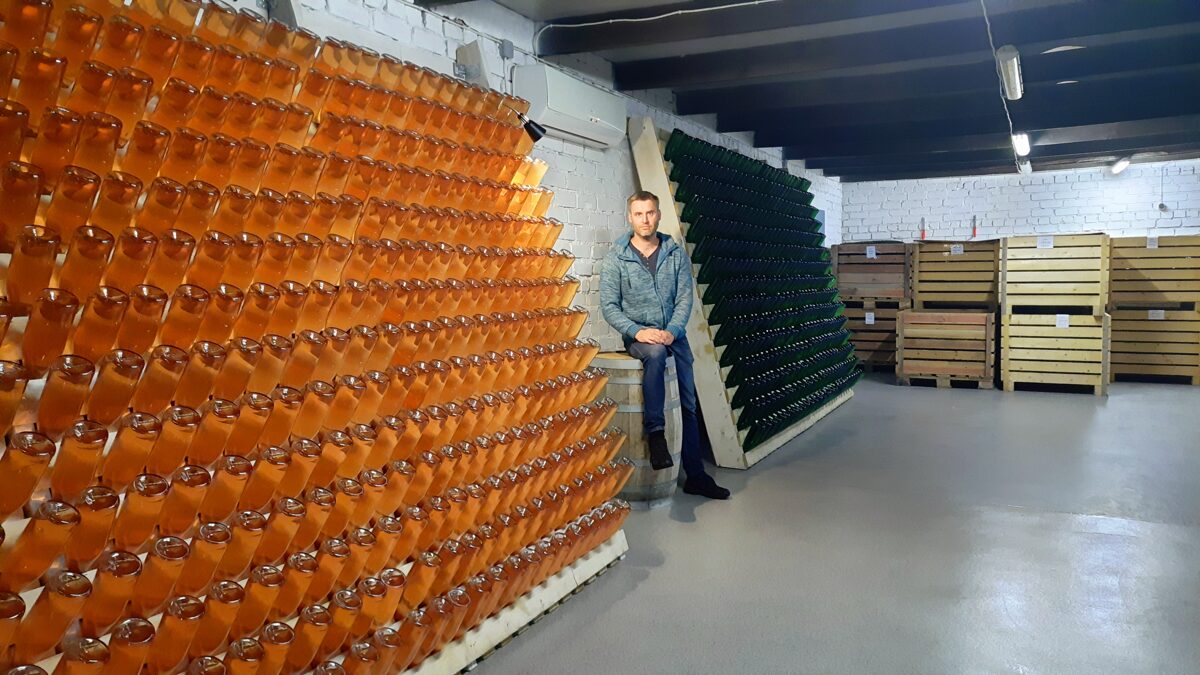 Karmo Haas, Tori cider mill, Estonia
Ice cider

Tori Siidritalu is one of the rare cideries in the Baltics to produce Ice Cider. The word "ice" in our minds refers to winter. What is the relation of ice cider to the cold season?

"It is made by freezing the juice in Estonian winter", explains Karmo. "To produce ice cider we need to separate water from the apple juice. We harvest apples in autumn and keep them in storeroom until winter comes. After pressing we let the juice freeze outside. Sometimes it takes 2 weeks, sometimes much longer, depending on the weather. This is how we get a really sweet juice with almost 300g of sugar per liter. After fermentation the alcohol content rises to 11 degrees, and we still have enough sweetness in the drink. Then our cider is aged in oak barrels 1,5 years."
Ice cider is one of Tori's premium products which took almost 3 years to develop. Starting with the right varieties from which Estonian ice cider can be made, ending with designing labels, which should characterize the quality of the product.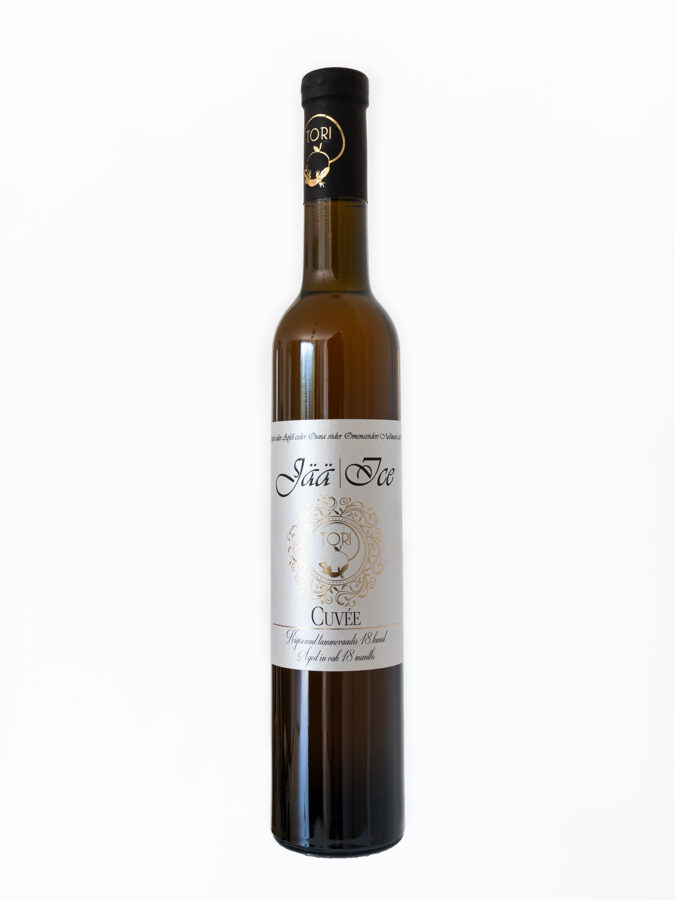 Tori's ice cider
"Tori Ice cider has a unique taste and it is a bit different from classical ice ciders due to high acidity, that our apples contain. But we and our customers love it." adds Karmo.
The cider made this way can be served as an aperitif on ice, or as a dessert wine. Ice cider is also a perfect match with cheese.
Ideas, dreams, plans
According to Janis, winter is a good moment to plan things for the new year, dream, calculate, think about design and organize supply of bottles, caps, corks, labels and other materials. When the rhythm slows down, it is also suitable to do some renovation work or other unfinished projects.
Especially in winter a lot of ideas about new ciders emerge. "Plenty of different styles exist today in the new cider world, also hybrids in between cider, beer and wine. I don't think I need to make all of them and my cider range is already quite large, except probably something missing in the dry cider category. This will be the new cider this year, currently still under the creative process."
Karmo and Veranika from Tori are also currently working on brand new products: Alcohol-free ciders and their first distilled drinks which should be on the market this season.
Orchard in winter
"Large temperature fluctuations and extreme cold affect the health of apple trees." explains Karmo, "but this winter has been relatively good. And a thick layer of snow protects apple trees from the cold." Tori cider mill is about to start a busy season in the apple orchard, when all their 6,000 trees have to be cared for and pruned during March-April. Pruning fruit trees is important for a high-quality harvest and a health of the trees.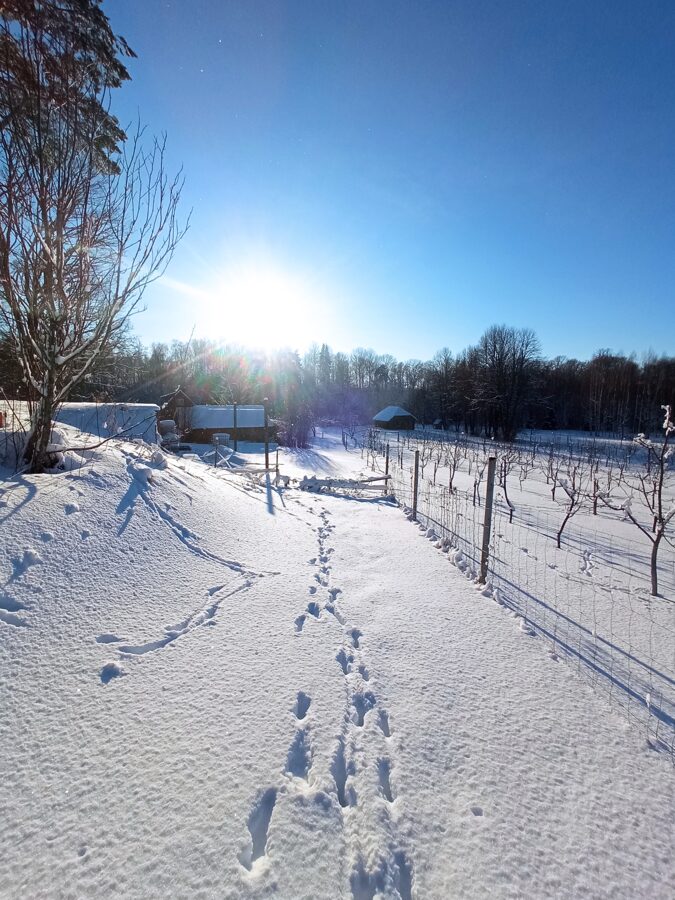 Abuls orchard and cidery in winter
The only work Janis at Abuls does in the orchard before spring is painting the apple trees with chalk. His orchard is facing South/South-West and in March it can happen that the apple trees get sunburns and peel.
Janis underlines the role of temperatures and the climatic influence as this determines the level of acids and sugar in the apples, but also how the fermentation will evolve and when the cider will finally be ready. "Last winter was very cold in Vidzeme, and my ciders were not yet ready to be released in May, although the high season had already started. This was basically due to very cold temperatures in the cellar. It looks like this year everything will go smoothly."